Hi ,
ARE YOU…
STRUGGLING TO MANIFEST MORE MONEY CONSISTENTLY?

despite all the programs and courses you got on how to use law of attraction to make it work for you?

...READY TO DITCH SCARCITY & LACK MENTALITY IN ALL LEVELS TO MANIFEST YOUR FINANCIAL ABUNDANCE WITH EASE

Feelings of unworthiness and not good enough paralyzes you from taking action.

...YOU CONSTANTLY CAUGHT UP IN TOXIC SCARCITY, LACK AND POVERTY MENTALITY? You're secretly suffering from depression, anxiety, and worry and you feel like you're never supported.
You're in the right place! THEN SOULFUL MANIFESTORS LAB IS FOR YOU! Let's get going, !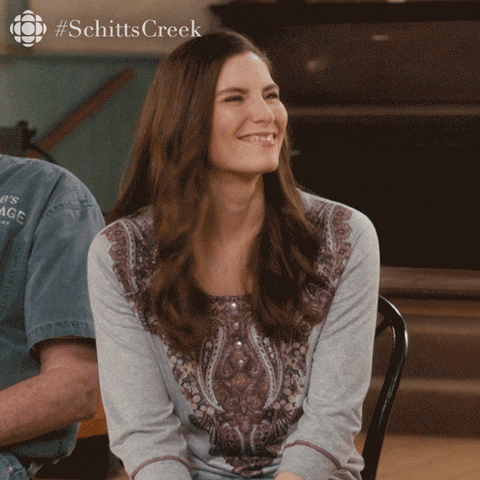 Soulful Manifestors Lab Members who did the work have manifested financial abundance and other desires over and over again.
DO YOU KNOW THAT THE REASON WHY YOU'RE STRUGGLING TO MASTER MANIFESTING MONEY AND YOUR OTHER DESIRES WITH EASE IS BECAUSE YOU HAVE NO IDEA HOW TO HARNESS YOUR ENERGY AND THAT YOUR ANCESTRAL VOWS AND FINANCIAL TRAUMA HAVE BEEN MESSING UP WITH YOU?
I get it… it's hard to manifest and stay in a high vibration when your family members criticize what you're doing or have zero belief in you and this dampens your mood, your energy and therefore affects your manifesting…
Because I truly believe that everyone deserves to live a life of financial abundance, of wealth, of prosperity and this is your birthright… and it's about time you claim it now!
If I can do this for myself and my clients, I have an obligation to share this with as many people as much as possible so here I am…
Sharing with you how you can heal your relationship with money, make peace with your ancestors, release the inheritance you have received from your ancestors that's been holding you back in living your best life.
And that is exactly what you are going to learn in the Soulful Manifestors Lab is all about.
It is time to manifest your best life and claim your power, your birthright as a Soulful Manifestor and Creator with all the support that you need in your journey.
Hi! I'm Angel Alvaro And Soulful Manifestors Lab Was Born To Help You Manifest Financial Abundance With Ease in a safe and sacred place where you're supported
Angel is a master energy healer born from long lines of powerful healers on both sides of her family. Healing is and has always been in her blood and not just learned.
Angel is an international transformational speaker, co-author and an upcoming author.
She helps women accelerate their wealth and success, find their soul's purpose through life accelerator coaching, mentoring & energy healing. She shows her clients that being wealthy and spiritual are their birthright.
From massive sexual trauma to lack of trust for men to now being happily married to her soulmate and best friend to bankruptcy in 2015 to financial freedom, consistent 5 figures income in just 2 years into embracing her soul's purpose of being a Life accelerator and wealth activator Coach & Mentor.
Her clients went on to manifest collective results of over $1M in financial abundance, financial freedom, dream homes, dream jobs, salary increase, job promotions, attracted their soul mates, married their soulmates, manifested their dream cars, experienced deep transformational healing that is tangible and so much more. Learn more at AngelAlvaro.com
Show your face (via short welcome video, photo, gif of yourself, etc) for relationship building and recap what they are going to get out of the membership
Revisit what is included, from your teaser/sales content, and tell them how to get access to it
Remind them about the special rewards they receive by being an engaged member, and give them an action step to immediately get involved (i.e. introduce yourself to the group in this post)
Be very clear about boundaries and expectations -- what kind of access do they get to you? how should they ask questions? how quickly should they expect a response? how often will you be active in the community? what do you expect from THEM?
End it with guidance around where they should get started in the content itself and why you've laid it out the way you have
YAY, -- CONGRATULATIONS AND WELCOME! You're officially IN as a special member of Soulful Manifestors Lab! What does that mean? It means you now have access to tons of resources to help you heal your money blocks, connect to other soulful manifestors, worldwide, and get access to special perks like discounts on Angel's selected services and more.
To get started making new friends, pop over to the SML community and share how you got started in Soulful Manifesting Soulful Manifestors Lab Community.
We also have location specific groups in the community if you want to meet up with someone in real life for FUN. Lots of ways to interact and connect with fellow #SoulfulManifestor!
Order some SML swag to rock around wherever you are(coming soon). It's a great way to show off your love for soulful manifesting, AND meet other SML members when you're out and about.
Important things to keep top of mind:
By participating in the community regularly, you'll unlock personal rewards (virtual and in-person) for our most active SML members
Share your SML manifesting results highlights on social media with the hashtag #SoulfulManifestor so your fellow members can find you and cheer you on.
SML admins are active in the community, every day, but if you see anything that is not in keeping with the vibe of SML, please let us know by tagging an admin in the post or emailing us at support@angelalvaro.ca.
If you have feedback about the content inside the BU Pub, you'll see a feedback question after every lesson, so you can drop your thoughts in there.
As a member of Soulful Manifestors Lab, we expect you to uphold the positive, encouraging vibe that we have going on in here over the past 4 years. We expect you to share with us your results, breakthroughs, how we can improve, and to let us know what you want more of from the community.
We're really happy to have you here, .
- Angel and the Team